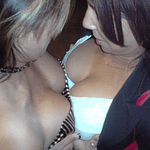 As you may already know, October is breast cancer awareness month. This annual international health campaign organized by major breast cancer charities every October begun in the USA (where breast cancer is the most common cancer in women aside from skin cancer).
After 25 years of awareness, education and empowerment, the date has widely spread and today is easy to find, in the big cities of most countries, pink lights on famous buildings, boardwalks, allegoric t-shirts with the pink ribbon (a symbol that may be worn to honor those who have been diagnosed) and different kind of events to raise funds, such as marathons, concerts or book signings.
The purpose of this date is to increase awareness of the disease worldwide, and to raise funds for research into its cause, prevention and cure. This  Breast Cancer Awareness campaign also offers information and support to those women (and men) affected by breast cancer.
Breast cancer is one of those diseases in which an early diagnosis is the key. That is why campaigns are focused on prevention rather than treatment. Prognosis and survival rate vary greatly depending on cancer type and staging: in other ways, the earlier the disease is detected, the more chances a woman has to win the fight. A simple breast self-exam could let the woman notice anything unusual. Going to an annual appointment with the gynecologist, and a mammogram, they could all save many, many lives. The problem is, most women ignore or don't listen to these tips, and the cancer gets detected when it has already spread, and it's too late…
My piece of advice? Pay attention to the following signals: some lump or thickening in any part of a breast, a sudden change in its size or shape, swelling, redness or warmth that doesn't go away after a while, pain in one specific spot (and not the common pain associated with your monthly cycle), nipple discharges, etc. If you are a woman, and you find something unusual in your breasts, you should definitely go have it check, but don't be scared: finding a lump, or some other change in your breast, does not necessarily imply you have breast cancer.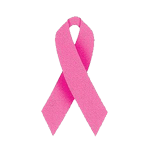 Anyway, I wanted to be a part of this somehow, since I believe breasts are the most beautiful part in a woman. We need to take good care of them! With our breasts, we seduce. We feed our children. We feel as goddesses… Those girls who complain about their breasts (whether because they are too small, or too big, or not quite the shape they would like) should begin to feel happy just to be healthy, and learn to appreciate them the way they are.
And one final thought about breasts: if you look back in history, it was forbidden for women to show their ankles, so they were wearing long dresses but nobody seemed to complain about their decollete, unlike nowadays…