It's the weekend and I'm pleased with what I have achieved this week.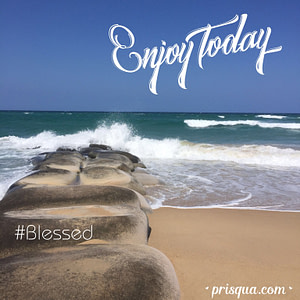 For a start, I finished my "oh so long" overdue assignment. Not that I expect a high grade on that one. I don't even WANT a high grade! I just want to pass so I can move on to the next one. I hated that assignment so much I kept stalling it. I know the teacher is going to make me re-do this or clarify that. I mean in the end I even confused myself with all the bits and pieces I had to submit. The reason I did not like that assignment is because it made me do things I don't usually do and I don't see the point of doing because it is a waste of time! And time to waste I do not have! So I'll probably need a day to fix it to pass, but at least it is done. Such a relief but now I will have to study harder to catch up and in theory I should be doing two assignments a week, which realistically I doubt it will happen, but who knows, I have to aim high.
I found a friend from my childhood on Facebook which inspired me to write on Chasing Rainbows. She told me she was divorced, no kids and had re-done her life with a man she was madly in love with. I told her all men were asshole because, well, I am still single and only get to meet the assholes 😉 Anyway, not even a week after our little chat, she sent me a message.
"You were right."
"About what?" I asked, surprised.
"About men being assholes."
Oh oh… I thought. "What happened?" Not sure I wanted to know what but I had a feeling what had happened.
"He said he did not love me anymore and that was it, I sent him packing. Just the day before, we slept in each other's arms. I don't get it."
"I hate to say it, but he must have someone else." Okay maybe it was not the right time to say it. But I'm pretty sure she thought the same anyway. You don't just stop loving someone you live with after three years. Or do you just get hit while in the middle of a love session – Oh I don't love you anymore. Not that I would know of course, as it has never happened to me. Anyway, my friend is heartbroken and I know that feeling. It will take her a while to get over it. Or maybe not. A guy I went on a date with explained to me it was stupid to cry over someone for more than a week. He said that after I told him it took me about two years to get over my ex-boyfriend. He said it was stupid and all you had to do was take every single thing you still had from that person (gifts, pictures) and either give it back to them, burn it or give it away and that's it, you're done. In theory it is good advice, but being heartbroken hurts, like physically hurt! Anyway, it was just one date.
On another note, I have noticed on Facebook a few people have gone into relationships this week, including a guy I went on a date with. And I am happy for him, we were definitely not suited for each other but he is a nice guy, otherwise I would not have him on my friends' list. Mind you I still have that con artist who owes me money and a suitcase full of stuff and still seemed to be conning other people (keep your enemies close, as they say).
And speaking of Facebook, I had to comment on an article about dating which recommended you to add people from dating to your Facebook friends. I thought it was the worst advice one could give. It is like telling people: meet a stranger in a totally secluded place and see how that works out. Idiots!
My goal for this week on top of finishing my assignment was to get up early, 4:30am (which is only half an hour earlier than my usual 5am) and write every day. It was not a problem to get up early and I did manage to write 5 days out of 7 so it is not that bad. I am still having a hard time coming up with enough words (targeting a 1000 words per piece) but I am close and I can only expect it will get better.
I managed to finish re-doing my blog on health and fitness. I kept a few of the original articles so that the blog does not look too empty and I have a few new posts written. But I will have to go through the old posts anyway and re-write them to make sure all the info is current and update if necessary. Either way it is a good exercise and good for my SEO.
@Prisqua You are at Organic Apple? I don't see any apples on that table!!!

— Kali (@veryhotfish) December 3, 2015
I still have one article to finish today which is a bit more involved as it is about the Sims. Mother Hen, Hotfish and I are working on short stories and I had the idea of illustrating them with The Sims: mixing business with pleasure, I like that! We still have to decide where we are going to publish the short stories. Maybe I could redo SlexandTheCity.com to accommodate?
On Stuzz.com I had to share my thoughts about how ludicrous people are with giving money to strangers on dating sites. It is okay to help your friends, people you actually know (though I proved it – even your friends can be con artists). But even out of desperation of finding love, I still don't get how you can spend a six figure amount on someone you only have seen on a picture. The concept is beyond my understanding. Read my post here.
Meanwhile Hotfish has been trialling Blab while I've been dabbling with Periscope. Both are live video apps and I know we have done it with Google Hangouts but I always feel uncomfortable at first being on camera. But Periscope reminds me of the time we used 10Seconds.tv I think it was called and used to post the links on Plurk. I have good memories on there and before they shut down, we were allowed to keep a copy of all the videos. So I have a stack of awesome short memories videos.
Finally, I have been monitoring all my blogs and that resulted in writing a short post about WordPress maintenance and security.
Next week I intend to keep up with my writing and studies with maybe a bit more gaming in the mix. I also want to re-do this blog, I don't like the look of it.
Enjoy!