No, not really! lol But felt good to write it… actually it even felt quite inspiring today… I guess I am in an amorous mood at the moment… but cannot wait for the time I will actually write it and mean it….sigh…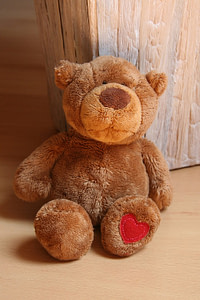 Anyway, something has been on my mind for the past couple of days: I have been deleted from a friend's list!  Well, it is not something new, that happens all the time but I was not expecting that from someone that I actually knew and thought we were good buddies…. and was wondering what I had done to deserve to be deleted since I am rarely on msn and prefer to let other start a conversation unless I really have something to say or really want to talk to that person… and I can be pretty bad at following up with emails… I do not like to be harassed so I don't harass…  So it felt quite disappointing with that one.
Usually my name will get deleted from a male friends' list when they realized they will not get anything more than friendship from me. I had that on guy on msn, I told him I was moving to Sydney and after asking me the questions like how, why…. his last word was "bugger" and never heard from him again.
Another one, same thing, told him I was moving and he said "well if you decide not to move or come back, maybe we can meet up" until I realized he had blocked me on msn!  Don't tell me you are so disappointed that I am leaving and still want to meet and then block me!!  This is ridiculous!
Then there was another one from a dating site… I told him I liked to email at first because there was a few instances where guys emailed with a very nice, long email and I thought "wow" and the next minute they are just perverts who only wants to see me naked on the web cam! So we sent a few short messages to each other and then I received one saying he was wondering what my name meant and googled it… The search brought up all the sites I had joined and he said it was no wonder why I was getting so many abusive emails….
Never heard from this guy ever again?!
Correct spelling for my name is Prisca and here are some information about my name.
What if I am on all those sites?  I have been using the Internet for 11 years.  Some years ago I was heavily involved with affiliate marketing making good money out of it and owned several safelists when they first came out… then came social networks like myspace and Facebook… then decided to move on with my life by joining many dating sites…. What is so wrong with that? Does that make me a non-datable person?? Is it that bad that I am a member of so many sites?  Is there something wrong with me? Personally, I feel totally fine with it… so if you don't like it… well tough luck, not my problem!
A few days ago, a friend dropped by, just to check up on me, see what I was doing since I lost my job… It was way past lunchtime, did not even had a shower at that time… we talked for a while, he was trying to cheer me up, told me I had to get over it and just move on…blah blah blah… and said he would come by again the following week.  After he left I felt pretty good, had a shower and went for a walk.  I decided to text him: "had a shower, now going for a walk… thank you xo" hit the send button and forgot about it….  5mn later I received a text from him: "had a shower, now going for a walk… thank you xo. Why did you say that?"  And here I am thinking: WTF! What is wrong with my txt?  I was just saying thank you basically to make me realise I needed to take shower and get out of the house!  I did not reply back because I just did not know what to say but I must have scared me as I never heard from him again and he never came back! lol I just could not see anything wrong with what I had written.  Had I plurked that, no one would have questioned that!  But I suppose someone who does not use the Internet like I do, would not be able to understand… I guess I just set another standard for my man quest…
But for now, time to look for a job…